Or at least we will be.
Way back in 2014 we spent a couple of months working on some game prototypes and Monsters and Medicine, getting to grips with the whole indie game dev thing. After just less than a year we ran into that most insidious of realities, money; more accurately, a lack of money.
So we did what a lot of game dev companies do, namely, work for hire. Since then we've done a bunch of really interesting work for clients, worked with a lot of awesome people and spent a lot of time getting to know the business and technical sides of developing games and software. We're really glad we managed to do this while building a really awesome team that has come a long way with us.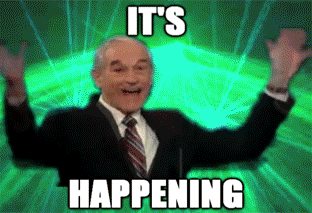 We even managed to spend some time working on our own games while all this has been going on, which should hopefully soon be evident with the Steam release of Monsters and Medicine, featuring its new art, as well as the start of production for another game of ours, which will see the launch of it on Greenlight in early 2017.
In 2017, we're going to be making the shift back to doing a bunch more internal game development. Which should mean that you'll see a bunch more activity from us here and on social media, so keep your eyes peeled if that sounds interesting to you. We're more confident in our skills and we're excited to see what we can do with them in 2017 and beyond, here's to hoping you are too! We're excited to share more details on our plans closer to the new year!
Ciao,
Clockwork Acorn